Merchandise
Lapel Pin
Product Of:
The Street Rat Designs
Read more…
Lapel Pin
Product Of:
The Street Rat Designs
Read more…
About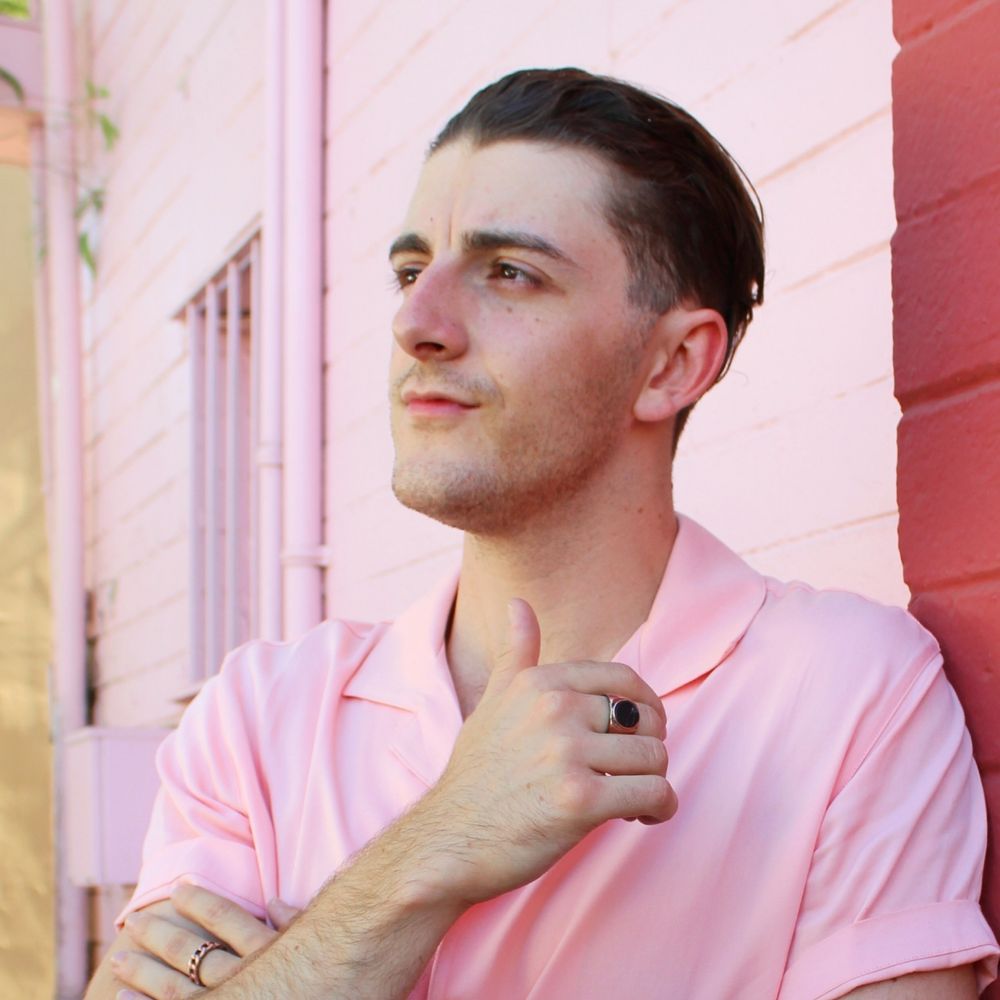 Isaiah Tilson, 23 years young, is a Jazz Crooner and R&B Singer hailing from Fairbanks, Alaska and at a young age moved to Phoenix, Arizona with his mother and sister. As a young child he learned to play the piano and loved to draw. Needing an outlet to escape pains while growing up, Isaiah began writing lyrics and musical pieces at the age of 17. Previously producing Hip Hop as well as R&B music under the name of Izonist, he later pushed his boundaries and found his passion for singing Jazz and R&B for personal self-expression and growth. He has started to leave his mark in the Phoenix live music scene and setting the vibe for everyone to hear. June 30th, 2019 was a humbling day releasing his self-funded and self-produced first album "Classed Up". A creative of many mediums, Isaiah enjoys writing, producing, performing, acting, and much more. His driving force is to influence all generations to grow and accomplish what they set out to do, no matter the obstacles.
PhotoCred: Lyndsi Woodring
Performances
Isaiah Tilson is usually accompanied by a DJ and/or backing band for entertainment/shows, though can be seen performing solo sets. With his smooth but edged and eerie voice, he has a variety of songs that can be performed. From his originals to covers(Frank Sinatra, Michael Bublé, Elvis Presley, Nina Simone, 80s Pop Hits, Love songs, and much more!) he provides an energy that is key to each song. With his music catalog ever-growing, he as well looks to keep crowd involvement at its heights. Isaiah Tilson incorporates props for certain songs that he would like to emphasize(lollipops, a glass bottle, handcuffs, etc.).   
Artistry
Singer/Songwriter
Entertainer
Actor
Producer
Studio Engineer
Pianist
Guitarist
Drummer
Achievements
Active and well-connected in the Phoenix, Arizona Music Community
First Released and Self-Produced  Single "The Rush" (January 2019)
Second Released and Co-Produced Single "Same Language" (March 2019)
Performed at Alice Cooper's Celebrity Golf Tournament (April 2019)
As lead Singer in rock band "The LOT", Co-Managed Show at Pub Rock Live (May 2019)
Third Released and Self-Produced Single "Watered Down Blues" (April 2019)
Self-Released and Co-Produced Studio Album "Classed Up" (June 2019)
Self-Managed Album Release Show for album "Classed Up" (August 2019)
Fourth Released and Self-Produced Cover Single "I Fall In Love Too Easily" (October 2019)
Placed in Finals of Alice Cooper's Proof Is In The Pudding Competition (November 2019)
Shows/Gigs
- Upcoming -
Finals
Alice Cooper's Proof Is In The Pudding Competition
(Mesa Center of The Arts)
5pm on November 10th
o
The Golden Margarita
(Downtown Phoenix)
December 20th
- Venues Performed -
* Arizona *
[ Phoenix ]
-Pub Rock Live-          -Crescent Ballroom-          -Valley Bar-
-The Rhythm Room-          -The Underground-
-The Rebel Lounge-          -Last Exit Live-          -Club Red-
-Mesa Arts Center-          -AZ Comic Fest-          -Joe's Grotto-          -The Lunchbox-
-Alice Cooper's Cooperstown-
-MATCH/FOUND:RE Hotel-
-Copper Blues Live-          -Hard Rock Cafe-
 -El Charro Hipster Bar & Café-
-The Cambria Hotel (Downtown Phoenix)-
-Hard Rock Cafe-          -The Grand-          -Club Dwntwn-          -Thirdspace-
-GenuWine Arizona-          -Tempe Tavern-
Press Kit
Press Quotes
"...puts on a lively performance and always has a way of making the audience feel the music with him." -Angel Jimenez (Her Campus: ASU Contributor Edit)
"Originality shines through and through!" -Voyage Phoenix Magazine
PhotoCred: Mango Loko Productions